Marciano by GUESS FW23 Collection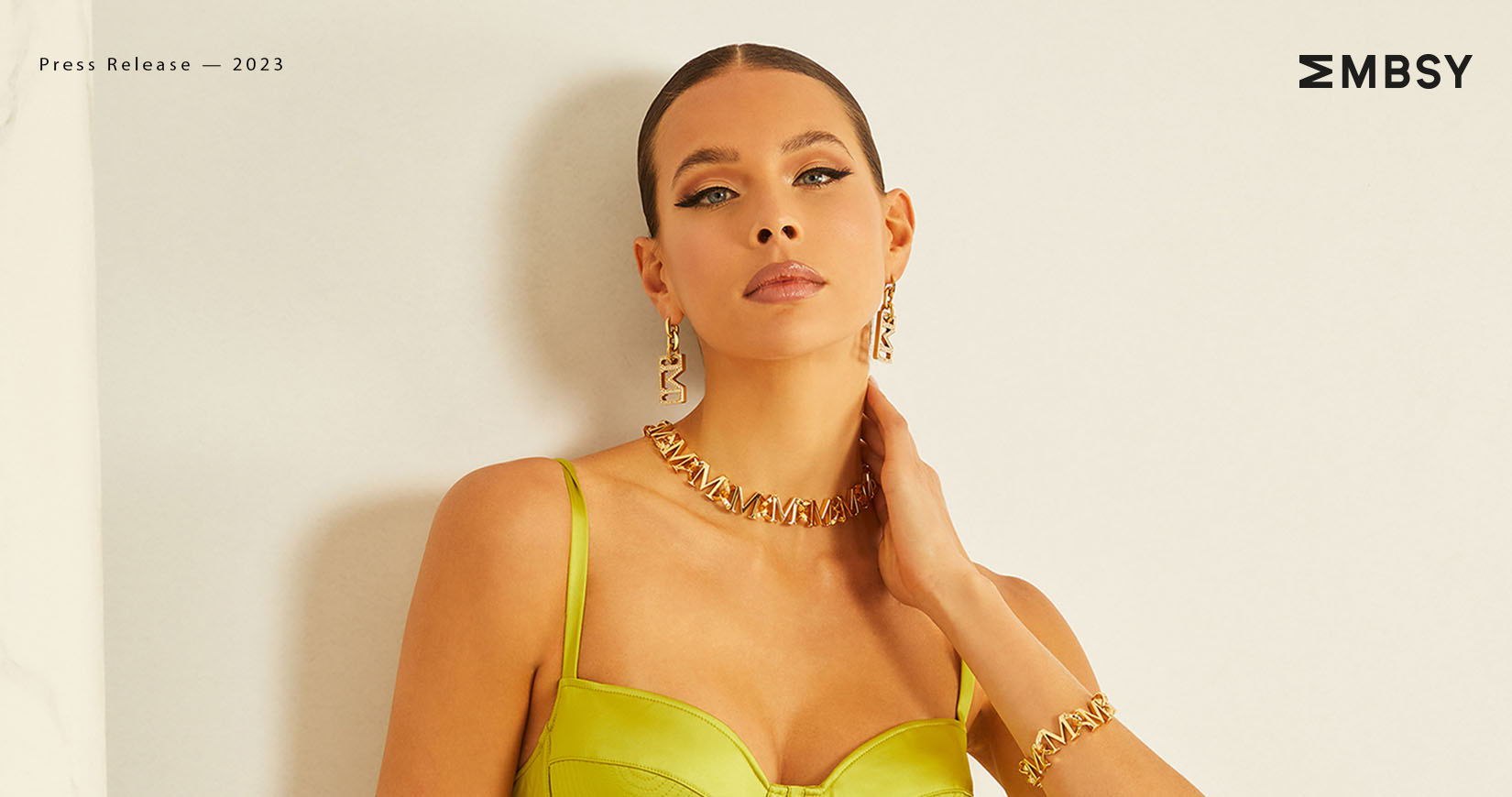 This season, the Marciano FW23 collection takes us on a journey through time, tempting us with the fascination of the mysterious strangers and femme fatales of a distant golden era. Marciano's love of elegant contours, exotic prints, precious fabrics and details returns in an entrancing array of exclusive motifs and seasonal hues. The Marciano woman is ready to broaden her horizons, enveloped in flowing fabrics and daring designs with a retro-contemporary twist. Meanwhile the Marciano man is all set to embark on an elegant adventure in sophisticated tailored looks with a luxe nostalgic edge.
---
WOMEN'S COLLECTION
Eternal Garden
Fall beckons, luring us into a luxuriant garden of feminine frills, scintillating fabrics and precious lace. Flowing, ornate dresses shimmer with ethereal allure, while curvaceous pencil dresses, revealing slits and graceful volumes add a sensual touch of effortless sophistication. Summer may be drawing to a close, but the Marciano garden bursts into bloom with an exclusive array of ornate florals, animalier and signature motifs, elegantly expressed in a striking autumnal color palette of luscious reds, coral, regal purple, vibrant green, warm gold tones and timeless neutrals.
September Safari
Surrender to the call of the wild and embrace the luxuriant caress of faux fur, gossamer volumes and voluptuous layering. A chic array of modern-fit trousers, duster coats, jackets, dresses, skirt suits and overcoats, embody the assertive yet sophisticated essence of the new season's woman. A fashion-forward collection of clothes and accessories that explodes into a riot of floral, tribal, geometric and optical-effect motifs, exclusive Marciano knits, bags and belts. All finished in a rich and delicious spectrum of effortless neutrals, russet and glamorous golden and fawny color tones.
Casino Royale
It's time to turn down the lights and unleash your inner temptress in this slinky collection that's smoldering with feminine appeal. Ramp up the seduction in glossy, lace-up body suits, lingerie-inspired bodices, sinuous peep-hole dresses and shimmering bra tops, or layer on the sultry attitude in assertive trouser suits, shirts with romantic ruffles and jackets with a contemporary edge. Fringes, weave accents and lace add alluring texture and definition, while precious fabrics, luxurious velvets and Marciano's new paisley and ​ animalier motifs add a show-stopping signature finish. The delivery also provides a sneak peak of the holiday season to come, with flashes of lurex and sequins and exciting colorways, ranging from vibrant oranges and reds to gold, silver and sophisticated black.
---
MEN'S COLLECTION
Orient Express - London
It's time to board the Orient Express with its promise of luxury, sophistication, adventure and chance encounters. Ease yourself into your seat and indulge in the elegant appeal of warm tweed jackets, tailored trousers, blazers and polo necks, fit for an English gentleman. Alternatively, opt for a more rural look in country style jackets, shirts and knits in exclusive patterns and fabrics. Meticulously finished, the new seasons collection spans the color palette, from red, brown, apricot and saffron to classic blues, grey, off-white and black.
Orient Express - Paris
Leave the white cliffs of Dover behind and embark on a journey to the enchanting streets of Paris. As you descend the Orient Express and step through the steam, you find yourself in an elegant world of meticulously tailored pieces and laidback ensembles, all with an unmistakable continental vibe. Elegant dinner jackets are offset by luxurious details and velvet, statement polo-neck sweaters and crisp white shirts peek out from stylish, wear-anywhere blazers, while aristocratic coats add a distinctive polish to evening and everyday looks. All finished in a distinctive color card of warming red, saffron, apricot, classic, brown, blue, white and grey, with also a little room for eye-catching gold.
---
Download all the press assets here.