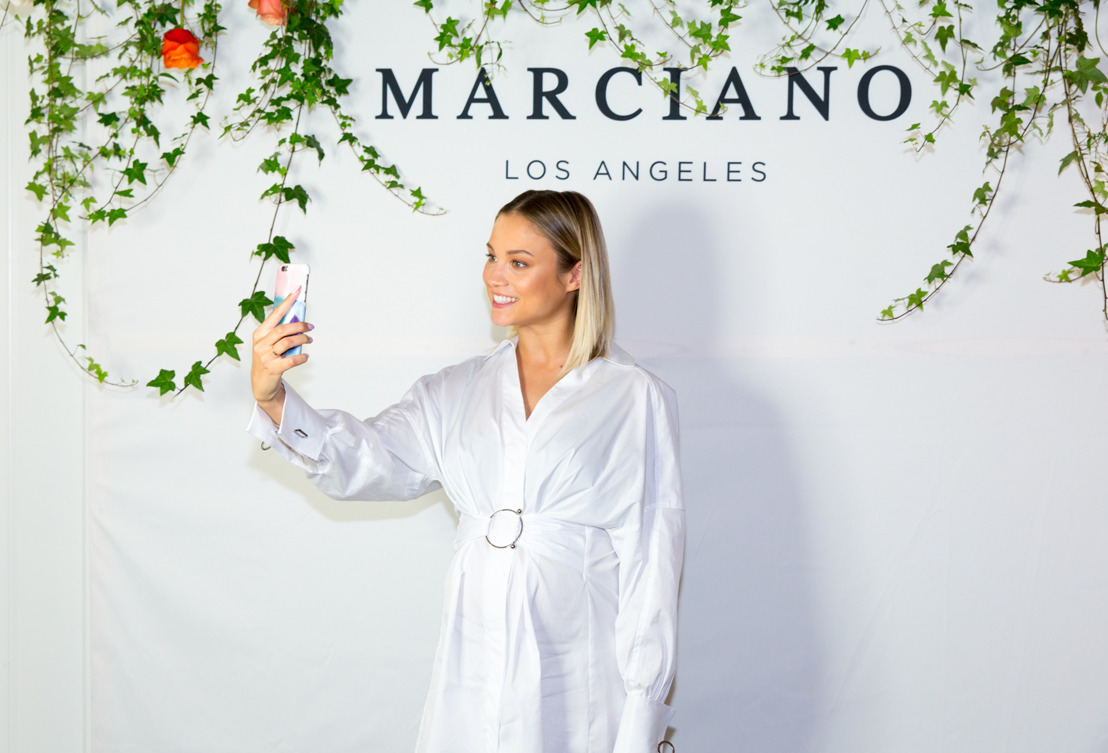 Rose Bertram celebrates the Marciano Los Angeles FW17 Collab with an exclusive dinner in Amsterdam
Top model Rose Bertram, mother-to-be and sweetheart of Dutch football player Gregory van der Wiel, celebrated her collaboration with the Marciano fashion brand at an exclusive dinner in Amsterdam. Anna Nooshin, Monica Geuze, JayJay Boske, Lima Che and many other celebrities were among the guests at this exclusive Marciano dinner at the Dylan Hotel, all dressed in iconic Marciano designs.
In 2015, Rose was the first Belgian model to be featured in the Sports Illustrated Swimsuit Issue. Today, she works for brands like L'Oréal, Agent Provocateur and Marciano Los Angeles.
Art directed by Paul Marciano, Chief Creative Officer for GUESS? Inc., and photographed through the lens of Rayan Ayash, the photos show amorous scenes of the couple, set against the backdrop of a breathtaking Hollywood Hills residence, fully embodying the loaded sensuality and spirit of the collection. The vibrant, saturated colors and golden tones of the Fall-Winter collection are beautifully complimented by the icy-blue backdrops and shimmering sapphire waters in the distance.
''Working for Marciano on the photo shoot for their campaign has given me so much more confidence and the desire to work harder and fight for my dreams. Being chosen to work with such a big-name brand was an incredible experience. The collection is amazing. It makes you feel so classy and sexy!', says Rose Bertram.
The campaign showcases the season's most sought after fashion-forward silhouettes. For her, evening gowns, jumpsuits, blazers and cocktail dresses in a wide variety of hues are the key focus. Meanwhile, candid, white tailored blazers paired with structured trousers add a sophisticated finish, while short, multi-colored, sequined party dresses add a glamorous dash of color and flair to winter wardrobes. For him, clean and elegant turtlenecks, black blazers and formal trousers dominate the collection with a classic, structured wool jacket to polish off the look.
Dying to know what Rose Bertram and other celebrities were wearing from the Marciano Los Angeles collection? Have an exclusive peak here!