Summer Nights with Marciano by GUESS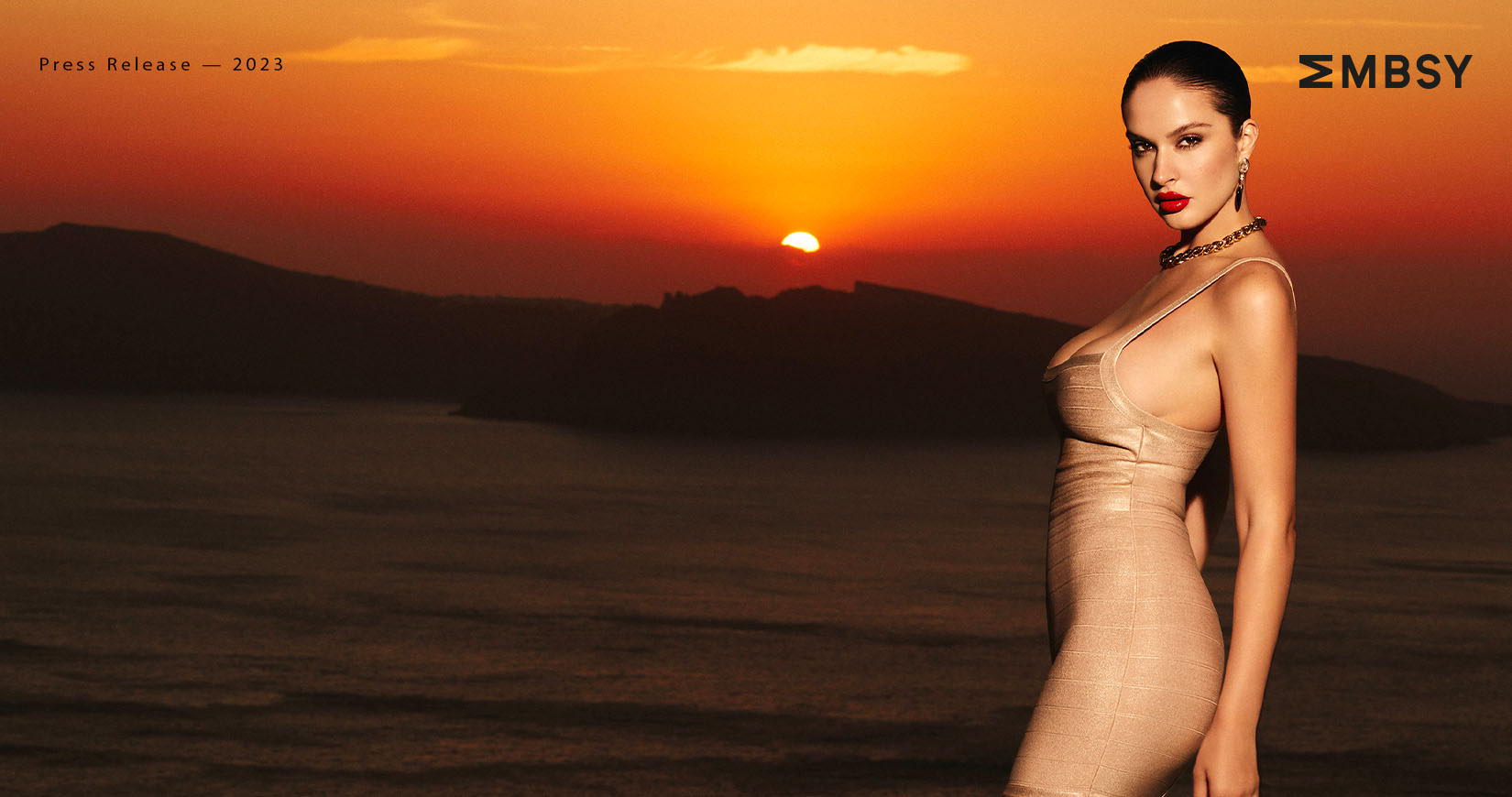 This season, the Marciano SS23 collection inspires adventure and wanderlust with dreams of faraway edens, nostalgic journeys and pristine beachside retreats. Upholding Marciano's elegantly effortless style DNA, this collection promises chic, versatile looks that transition from day to eveningwear with charm and allure. Beautiful prints and precious fabrics continue to feature, along with a contemporary summer color palette. Women dazzle in stunning silhouettes with feminine cuts and modern lines, while menswear is understated yet elegant with tailored touches, high performance attitude and clean outlines.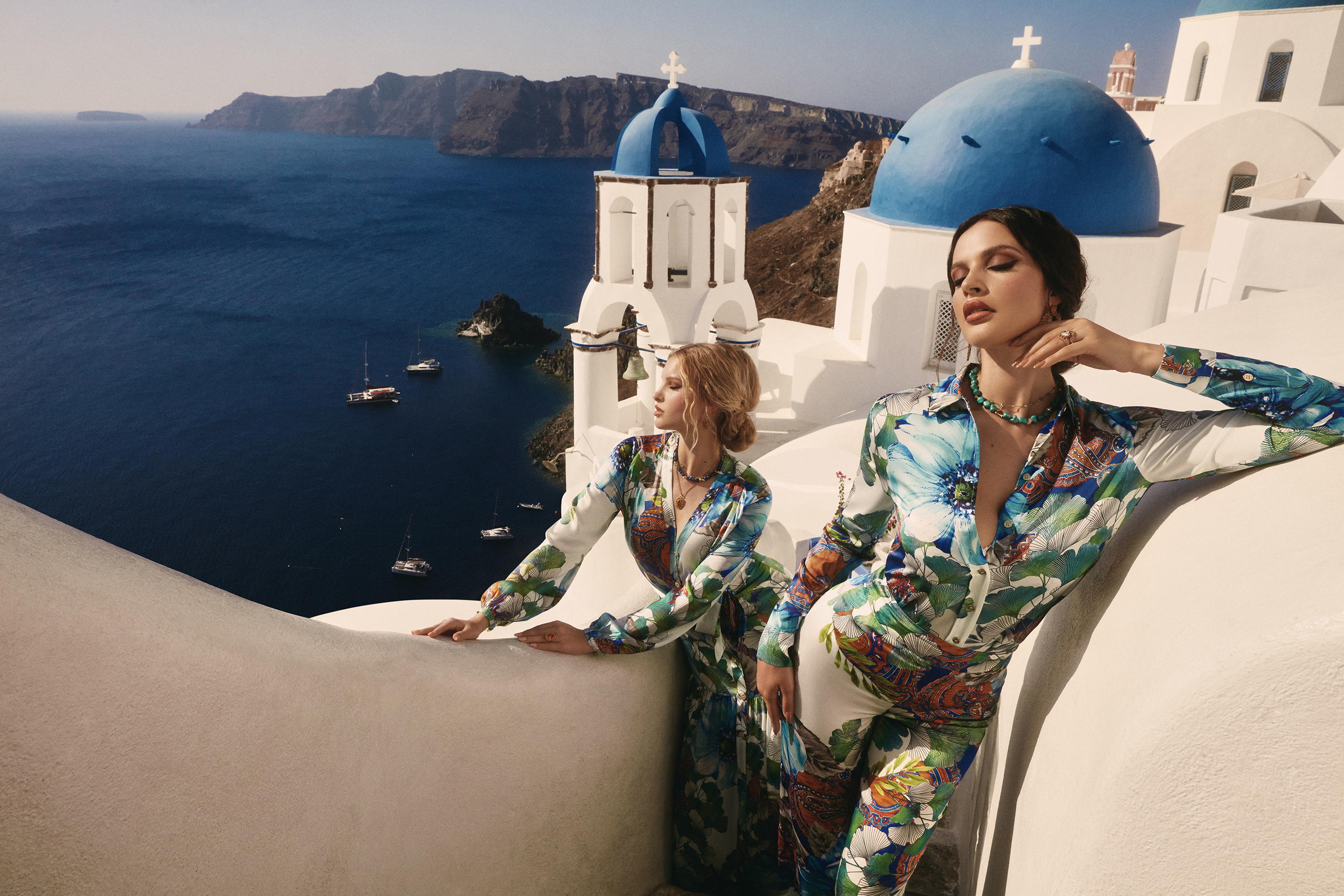 ---
The women's collection builds on three main themes: Sentimental Journey, Eden, and Tulum Trip. Think timeless, feminine, floral, and summery.
In Sentimental Journey Marciano by GUESS brings flattering silhouettes and feminine outlines to the forefront by focusing on fitted waists and subtly structured details. A palette of green luster, lemon washed, pale pearl, midnight lagoon, and clear pink is complemented by luscious fabrics and meticulous detailing.
In Eden, exotic beach style is enhanced with feminine floral attitude. It is versatile and effortlessly chic, offering long and short summer-ready dresses, cinched waists, and tailored trousers in beautiful, lightweight fabrics. Hues of cacti green, ballet pink, zen indigo, blazing coral, jet black and souvenir pink are paired with ethnic detailing and prints, batik, foliage and wonderland motifs.
In Tulum Trip the appeal of island life is shown through a collection filled with lightweight skirts, cut-out details and exposed shoulders. The collection is ethereal yet contemporary, and the palette draws inspiration from vivid Mexican colorways and prints. Colors like violet flower, vivacious coral, downtown orange and pale pearl whisk you away to the charm of a small island. Irresistible fabrics, alongside crochet details and feminine finishes, complete the look.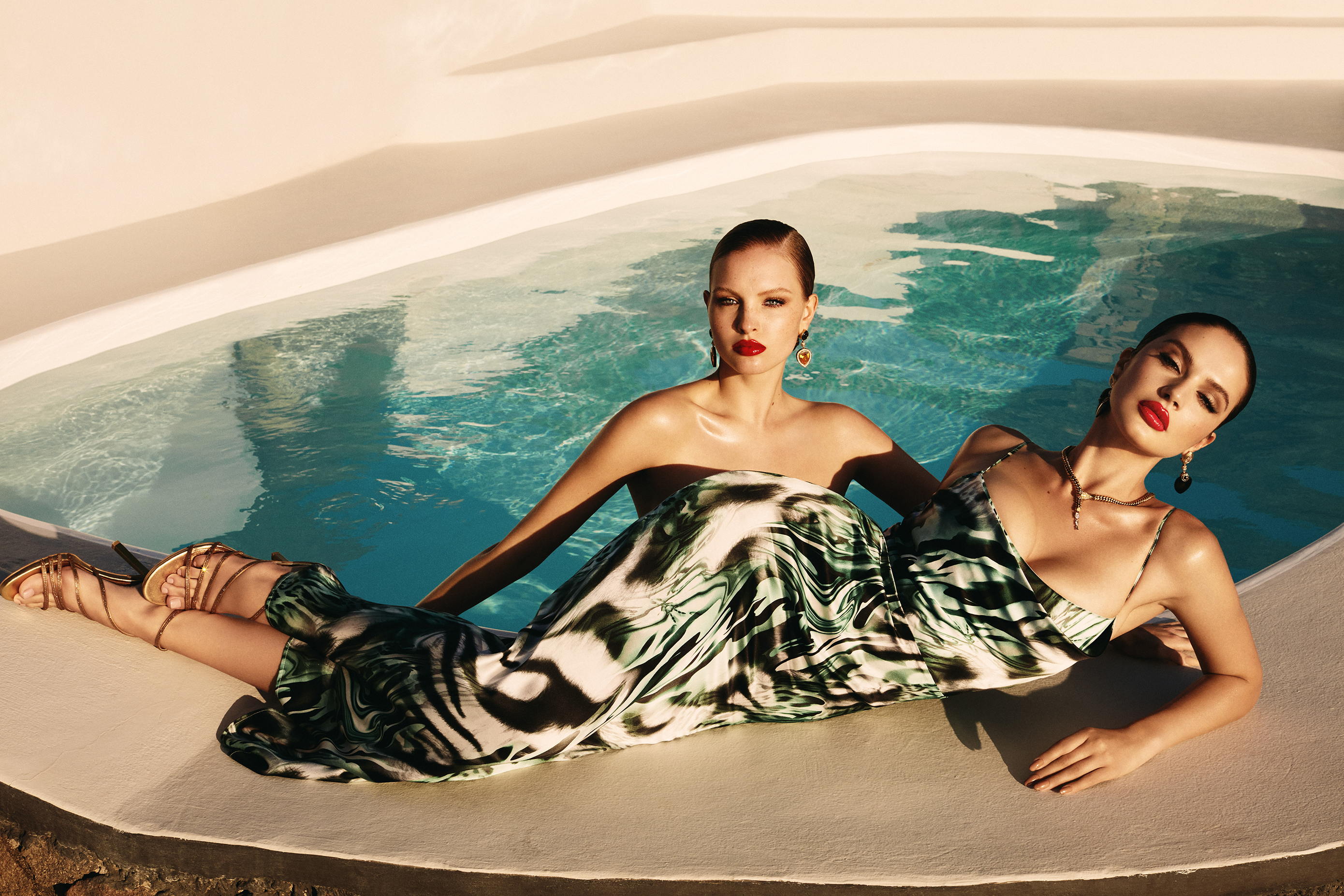 ---
The men's collection presents two themes: South Hamptons and Mediterranean Sea, highlighting laiback elegance and effortless summer style.
In South Hamptons we find ourselves dressed immaculately chic, with tailored details. Chino shorts, polos, structured trousers, shirts and timeless blazers are finished with exceptional detailing and timelessly masculine silhouettes. Modern cuts are complemented by lightweight, quality fabrics and a vivid palette of mint milkshake, Hamptons butter, intuition blue, energy peach, malibu sage and power yellow.
In Mediterranean Sea Marciano by GUESS draws inspiration from sun-kissed beaches and islands, taking us through a European adventure. Sharp silhouettes are enhanced with lightweight shirts, chinos, weightless layers and laidback shorts. Breathable, butter-soft fabrics are complemented by quality finishes and details. An inviting palette of stone sand, coral glow, blue lily, cloudy sky, sunshine gold and lake blue completes the look of outfits that transition with ease from day to evening wear.
---
Download all Marciano by GUESS SS23 imagery here.